A video showing a wife joyfully helping her husband pack clothes and underwear for his other wife has gone viral after it was shared online.
The husband was preparing to visit his second wife in Nigeria when his wife abroad joined him in packing a box of new items for him to gift to her co-wife.
The video was shared on the popular video sharing platform, TikTok. Sharing the video, she revealed that although she's from a polygamous family, she never wants to toll that part.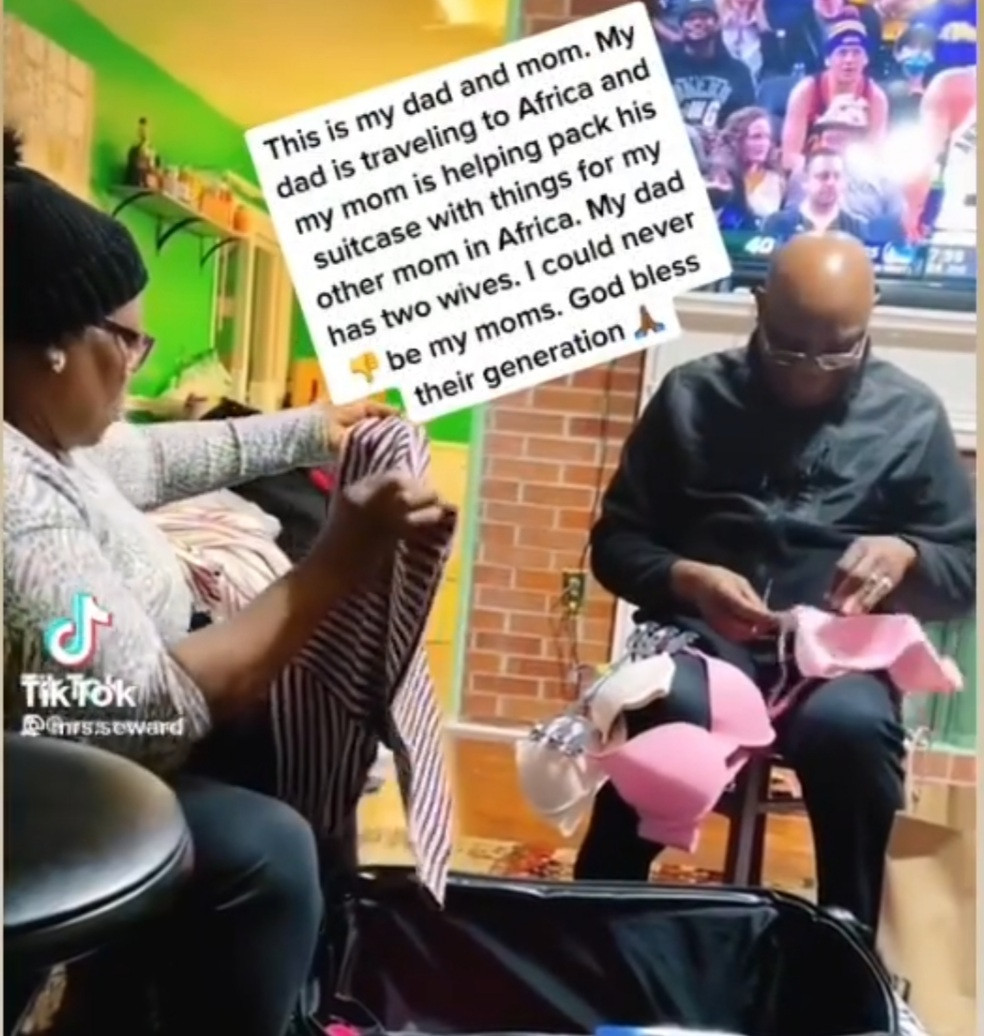 "This is my dad and mom. My dad is traveling to Africa and my mom is helping pack his suitcase with things for my other mom in Africa. My dad has two wives. I could never
be my moms. God bless their generation", she wrote.
Watch video below,https://videopress.com/embed/mXNl6Pzo?hd=1&cover=1&loop=0&autoPlay=0&permalink=1&muted=0&controls=1&playsinline=0
In other news, Abasi Ene-Obong, the fiancée of Nollywood actress, Ini Dima-Okojie, has taken to his social media page to appreciate her for giving him a second chance at love.
The entrepreneur who proposed to the actress in July 2021, disclosed that he was married for eight years and had two daughters with his first wife before they got divorced in 2018.
According to him, he didn't plan on finding love and getting married again until he met Ini-Dima Okojie who brought change and colour to his life.